Board of Trustees
A strong foundation you can feel confident about
The Catholic Foundation of Greater Philadelphia is governed by a Board of Trustees so that we may better serve our donors, parishes, ministries, programs and organizations.
Our Board ensures every gift is stewarded exactly as intended to create lasting resources on your behalf, and for the charitable causes most important to you.
Our Board proudly represents a spectrum of experience and expertise. They are dedicated to improving the overall community – and supporting organizations throughout greater Philadelphia.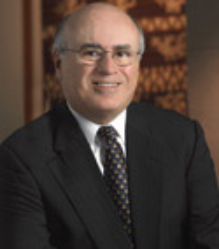 Mr. Richard T. Clark is the retired Chairman and Chief Executive Officer of Merck & Co., a global leader in the pharmaceutical industry. He joined Merck in 1972 and held a broad range of senior management positions. Mr. Clark is Chairman of the Board of Project Hope and Washington & Jefferson College and is a Trustee for Penn Medicine.
Mr. Richard T. Clark
Chairman
Retired, Chairman and CEO for Merck & Co. Inc.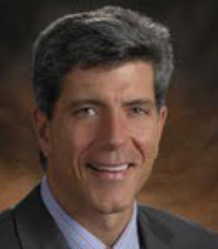 Dr. Alexander Vaccaro is the President of the Rothman Institute and Chairman of Orthopaedics at Sidney Kimmel Medical College at Thomas Jefferson University in Philadelphia, PA. He also serves as Everrett J. and Marion Gordon Professor of Orthopaedic Surgery and Professor of Neurosurgery at Thomas Jefferson University. Dr. Alexander Vaccaro graduated summa cum laude from Boston College in 1983 with a B.S. in Biology. He received his M.D. with honors from Georgetown University School of Medicine in 1987 and earned a Ph.D. in 2007 in the field of Spinal Trauma.
Dr. Alexander R. Vaccaro, M.D., Ph.D.
Secretary
President of the Rothman Institute
For almost ten years, Mr. Bernard J. Kelley was the President of the Merck Manufacturing Division, a division of Merck & Co, Inc. In this capacity, Mr. Kelley had responsibility for chemical, pharmaceutical and biological manufacturing at thirty facilities in seventeen countries, which employed over 17,000 people around the world. Mr. Kelley retired from Merck in 2003.
In recent years, Mr. Kelley served on the Boards of Aegis Analytical Corporation, and MAP Pharmaceuticals, Inc. Currently, Mr. Kelley is a member of the Board of Directors of Codexis, Inc., The National Liberty Museum, and the Friends of Rittenhouse Square.
Mr. Bernard J. Kelley
Treasurer
Retired, President of the Merck Manufacturing Division
Nelson J. Pérez was born in Miami, Florida, on June 16, 1961 to David and Emma Pérez and is the brother of the late Dr. David Pérez and Louis Martin Pérez. He was raised in West New York, NJ. Archbishop Pérez earned a Bachelor of Arts Degree in Psychology from Montclair State University in 1983. He entered Saint Charles Borromeo Seminary in Philadelphia, where he earned Master of Divinity and Master of Arts in Theology degrees in 1988 and 1989, respectively.
He was ordained a priest for the Archdiocese of Philadelphia at the Cathedral Basilica of Saints Peter and Paul on May 20, 1989. Father Pérez's first assignment after ordination to the priesthood was as parochial vicar of Saint Ambrose Parish, Philadelphia (1989-1993). He also served as assistant director of the Office for Hispanic Catholics (1990-1993), founding director of the Catholic Institute for Evangelization (1993-2002), Pastor of Saint William Parish, Philadelphia (2002-2009), and Pastor of Saint Agnes Parish, West Chester, PA (2009-2012).
His work in education included teaching courses in psychology and religious studies at LaSalle University, Philadelphia (1994-2008). Father Pérez also taught Developmental Psychology at Saint Charles Borromeo Seminary (Fall, 2011), in the Archdiocese of Philadelphia. In 1998, he was named Chaplain to His Holiness, Pope John Paul II, with the title of Monsignor. In 2009, he was named a Prelate of Honor by Pope Benedict XVI.
Pope Benedict XVI appointed Reverend Monsignor Nelson J. Pérez Auxiliary Bishop of the Diocese of Rockville Centre in New York on June 8, 2012. He was ordained a Bishop on July 25, 2012 in Saint Agnes Cathedral, Rockville Centre, NY by Bishop William F. Murphy.
As Auxiliary Bishop of the Diocese of Rockville Centre, NY, Bishop Pérez served as Episcopal Vicar for the Eastern Vicariate, representing the Diocesan Ordinary and overseeing sixty-six parishes. He served as the Episcopal Vicar for Hispanic Ministry, overseeing fifty-four parishes with pastoral ministry to Hispanics as well as Formation Programs and Ecclesial Movements.
In addition, he served as a member of the Diocese of Rockville Centre's Priest Personnel Board, Presbyteral Council, corporate member of Catholic Health Services; vice-chair of Catholic Charities Board of Directors and member of its Executive and Governance Committees, member of the Diocesan Pastoral Council, chair of the Diocesan V Encuentro Planning Committee, chair of the Diocesan Advisory Committee for Hispanic Ministry, and was formerly a member of the Diocese's Catholic Faith TV Network board.
Bishop Pérez was appointed by Pope Francis as the 11th Bishop of the Diocese of Cleveland on July 11, 2017. He was installed at the Cathedral of Saint John the Evangelist on September 5, 2017.
As a part of the United States Conference of Catholic Bishops, Bishop Pérez serves as chair of the Bishops' Standing Committee on Cultural Diversity, former chair of the Bishops' Sub-Committee for Hispanic Affairs, served as the lead Bishop for the V Encuentro process for the USCCB, and is a former member of the Bishops' Sub-Committee for the Catholic Campaign for Human Development. Archbishop Pérez currently serves as a member of the Administrative and the Religious Liberty Committees for the USCCB. In November 2018, Bishop Pérez began a three-year term as the bishop liaison for the National Federation for Catholic Youth Ministry (NFCYM).
On January 23, 2020 Pope Francis appointed him the 14th Bishop and 10th Archbishop of the Archdiocese of Philadelphia.
A kind, joyous, and hard-working person, Archbishop Pérez enriches those ministries and people entrusted to his care. Rooted in Pope Francis' Apostolic Exhortation, "The Joy of the Gospel," Archbishop Pérez's pastoral vision can be summarized as:
"Church on Mission: Proactive, Involved, Supportive, Fruitful, and Joyful"
(The Joy of the Gospel, # 24, Pope Francis)
Most Reverend Nelson J. Pérez, D.D.
Archbishop of Philadelphia, Archdiocese of Philadelphia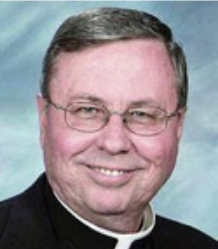 Monsignor Francis W. Beach was ordained to the priesthood by His Eminence John Cardinal Krol in May 1976 and received a Master of Divinity. Monsignor Beach completed his M.A. in Educational Administration at the University of Pennsylvania.
Msgr. Beach was appointed Archbishop's Delegate for Stewardship and Development in December 2010 and was named Executive Director of the Office for Stewardship and Development in July 2011. Prior to this assignment, Msgr. Beach was a Regional Vicar for Philadelphia – North Vicariate (1997-2007) and Pastor of SS. Simon and Jude Parish (2007-2010). Msgr. Beach is currently the Pastor of St. Jude Parish in Chalfont, PA.
Monsignor Francis W. Beach
Pastor, St. Jude Parish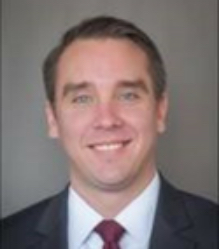 Mr. Bergin is the Founder of Ironview Capital Management and specializes in comprehensive wealth management for business owners and executives. Ironview Capital Management has been recognized by the Financial Times as one of the top 300 U.S. RIA's, out of over 6,000, and in the top 12 in Pennsylvania. Mr. Bergin is a graduate of Penn State University with a B.S. in Business Administration.
Mr. Sean Aloysius Bergin
Founder and Managing Partner, Ironview Partners LLC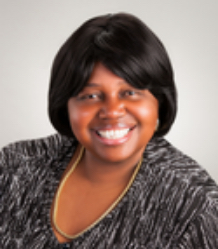 Ms. Brown joined Ruffalo Noel Levitz in 2003 as Vice President of Nonprofit Services. She is an alumnus of the University of Pennsylvania with 30 years of professional fundraising and sales experience. Ms. Brown has managed fundraisers that have raised millions for annual funds, capital campaigns, and memberships. Ms. Brown is the Chairperson of the Our Lady of Hope Finance Council; Former Co-Chair, "Heritage of Faith" Capital Campaign, Our Lady of Hope Catholic Church; Former Vice Grand Lady, Knights of Peter Claver Ladies Auxiliary Court #342; Former Co-Chair, Step-Up For Our Youth Choir Fundraising Concert; and former Board President of H.E.R.O. (Helping Energize and Rebuild Ourselves), helping organize homeless housing and after-school programs.

Ms. Brown was one of Business Philadelphia's 100 People to Watch and the 2010 and 2011 Ruffalo Noel Levitz Rainmaker of the Year. Ms. Brown is a member of several committees and boards including St. Charles Borromeo Seminary African-American Vocations Task Force, St. Charles Borromeo Seminary Vocation Office Development Committee, and the Archdiocese of Philadelphia's Revival Committee. She is a Tolton Ambassador for the Cause for Canonization of Father Augustus Tolton, the first recognized African-American priest in the U.S.
Ms. Cynthia A. Brown
Vice President and Senior Consultant, Ruffalo Noel Levitz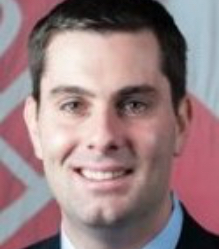 Mr. Joseph Chott is the Senior Vice President in Private Banking for Brown Brothers Harriman in Philadelphia. He was previously the Vice President and a Team Leader for M&T Bank.
Mr. Chott holds a Bachelor of Science in Finance from Villanova University.
Mr. Joseph Chott
Senior Vice President in Private Banking at Brown Brothers Harriman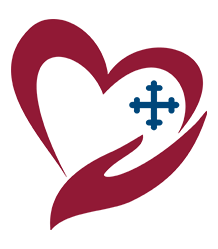 Porter & Curtis (P&C) is a licensed insurance and reinsurance broker that provides insurance and reinsurance brokerage, claims administration, information management, and outsourced risk management services to large and middle commercial and non-profit enterprises. P&C focuses on problem-solving for organizations with difficult to manage exposures and distinguishes itself from conventional insurance brokers by providing its customers with advocacy, objectivity, and transparency. Mr. Curtis is a member of several Boards, including Independence Mission Schools, Holy Child Academy, Elwyn, and Picasso LLC. He is a graduate of St. Joseph's University, with a B.S. in Accounting and an M.B.A. in Finance, and of Temple University School of Law.
Mr. Willam P. Curtis, Jr.
Principal, Porter & Curtis LLC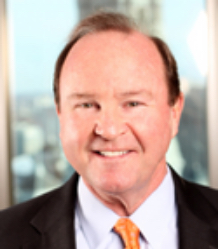 Mr. Ewell is a member of The Graham Company's ownership team. He leads all of Graham's Client Services, including Producers, Account Managers, Claims Consultants and Safety Services teams. Mr. Ewell serves on several insurance company advisory boards, including The Council of Insurance Agents & Brokers, the Insurance Society of Philadelphia, and is Chairman of the Board of Bancroft. Mr. Ewell earned both his undergraduate degree in Mechanical Engineering and his MBA from Temple University.
Mr. Ken Ewell
President, Chief Operating Officer and Principal, The Graham Company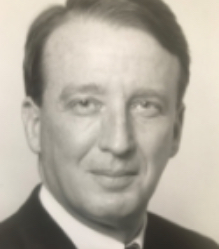 James W. Fox, IV, M.D. was born and raised in suburban Philadelphia. He graduated from the University of Notre Dame, obtained his medical degree from Jefferson Medical College in Philadelphia and subsequently did his internship and general surgical residency at the same institution. He then completed a plastic and reconstructive surgical fellowship at the University of Virginia. Returning to Philadelphia, Dr. Fox became professor and chief of plastic and reconstructive surgery at Jefferson Medical College and Hospital for the 38 years. Dr. Fox next became professor and chief of plastic and reconstructive and chief of Philadelphia's only burn unit at Temple University Medical School and Hospital from which he retired in 2018. Dr. Fox was the President of the Philadelphia Society of Plastic Surgeons for 20 years and well as an officer of the regional and national societies of plastic surgery. He was president of both the medical staff and the alumni association at Jefferson. He has published more than 50 scientific articles and 4 books on plastic and reconstructive surgery. He has been a lead researcher on 9 scientific grants.
Dr. Fox is married to Kathleen Mulqueen, a graduate of Marymount College, for 51 years and they have three children and six grandchildren. He was a Lieutenant Commander in the United States Navy. Dr. Fox's hobbies include golf, skiing, hunting and fishing, all of which he enjoys doing most with his family. He is an expert horticulturist and gardener, enjoys watercolor painting and is a master point bridge player.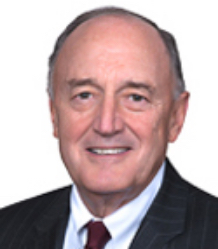 Mr. Joseph H. Jacovini represents clients in complex and sophisticated corporate matters and commercial transactions including mergers, acquisitions, commercial agreements and transactions, as well as representing publicly held, private and family owned corporations and businesses in matters of governance, control transactions and agreements. He also represents government entities and individuals in litigation matters. He regularly counsels companies on strategic planning for public and private financings; proxy and other control contests; mergers and acquisitions; corporate reorganizations and domestic and international litigation. Mr. Jacovini advises on financial and accounting issues, as well as financings and securitizations. He is currently a Board Member of Drexel University, the Cystic Fibrosis Foundation, and the Philadelphia Orchestra.
Mr. Joseph H. Jacovini
Senior Partner and Chairman of the Executive Committee of Dilworth Paxson, LLP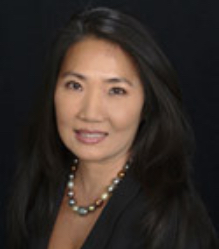 Ms. Susan Y. Kim is the Director of the James and Agnes Kim Foundation, where she oversees the Foundation's day-to-day operations. Ms. Kim has served on many Boards of Directors, including The National Constitution Center, The Philadelphia Orchestra, The Franklin Institute, The GESU School and The Shipley School. Ms. Kim holds a B.A. in Sociology from Hamilton College. She currently resides in Bryn Mawr, PA.
Ms. Susan Y. Kim
Director of the James and Agnes Kim Foundation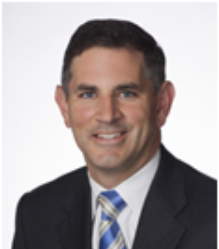 Mr. Klauder serves as Head of the SEI Institutional Group and is an Executive Vice President of our parent company, SEI Investments Company (SEIC). He has contributed to the reinvention of how global institutional investors execute their investment management process through OCIO solutions.
Prior to his current role, Mr. Klauder served as Vice President and Managing Director for business development. In his preceding roles, he was responsible for business development in the Mid-Atlantic and Midwest regions and was a marketing and product team leader.
Mr. Klauder is a founding member of SEI's Institutional Group and a recognized expert in comprehensive investment solutions for institutional investors. He has been interviewed on institutional investing best practices and asset management programs by numerous media outlets, including CNBC, Pensions & Investments, Global Pensions, FundFire and the Philadelphia Inquirer.
Mr. Klauder also serves on the following boards: Investment Committee Member, DeSales University, Board of Directors & Treasurer, AAU Collegeville Jaguars, Advisory Board, Devon Preparatory School, Executive Advisor, SEI Women's Network.
Mr. Paul Klauder
Executive Vice President, SEI Investments Company, and Head of the SEI Institutional Group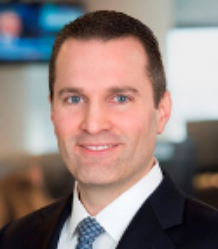 Mr. Joseph Mangini is a Vice President in the Private Wealth Management Group of Goldman Sachs. He graduated summa cum laude from The Wharton School at the University of Pennsylvania with a B.S. in Economics and a minor in Music, and also studied at the University of New South Wales in Sydney, Australia. Joe was awarded the Chartered Financial Analyst designation and is a member of CFA Society Philadelphia. He serves on the Advisory Board of Back on My Feet Philadelphia and is a board member at Uncommon Schools Camden Prep Charter School in Camden, NJ. Joe also serves on the Finance Council for St. Rose of Lima School and Parish in Haddon Heights, NJ.
Mr. Joseph M. Mangini, Jr.
Vice President, Goldman Sachs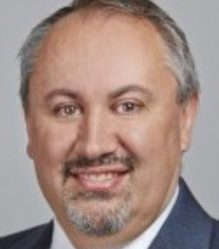 Carlos F. Moreira is a partner with PricewaterhouseCoopers (PWC). He is a member of the Health Industries Advisory (HIA) group and specifically focused on services related to Health IT (HIT) for Pharmaceutical and Life Sciences industry clients. He is the Go To Market Leader for HIA Analytics as well as Technology Leader (Digital, Analytics Services, and Enterprise Applications) for P&LS.
Mr. Moreira's area of expertise is in defining, architecting and delivering innovative business/technology solutions in the Commercial functional areas, (i.e., Sales/Brand Reporting and Analytics, Pricing, and Contracts Management, Trade Management, Campaign/Promotion Management, and Master Data Management/Analytics Solutions (MDM/BI) for Life Sciences and Wholesaler/Distribution clients. Mr. Moreira has worked with many of the top 100 manufacturers as well as top 3 wholesalers by providing consulting and services that span the continuum from operations assessment, strategy, and planning to business operations architecture and large-scale application design, development, and implementation. Additionally, Mr. Moreira focuses on emerging services and needs of our clients related to analytics, digital, cloud, and IT transformation services.
He has over twenty-five years of experience in the life sciences industry and specifically, delivering consulting & services. Prior to joining PwC, he was the general manager for IMS's North America Business Transformation Services, which was the IT consulting arm of IMS. Prior to IMS, he was a Partner/Owner with Envision Consulting (which was acquired by IMS). Prior to that, Mr. Moreira was the Solution Leader of the Pricing and Incentives Solution Practice of CSC. Prior to joining CSC, Carlos was a manager in the Pharmaceutical practice at Andersen Consulting (Accenture).
Mr. Moreira has a B.S. in Finance and Management Information Systems from Drexel University.
Mr. Carlos F. Moreira
Partner/Principal, US Pharmaceuticals & Life Sciences – Price Waterhouse Coopers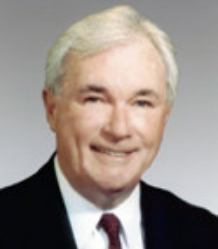 Mr. John J. Mullen, recently retired chairman and owner of The Apple Leisure Group.
Mr. Mullen built Apple Vacations into one of the largest vacation companies and tour operators in North America, serving nearly one million passengers annually, and with 6,000 employees. In 2001, the Apple Leisure Group became fully integrated with the start-up of its new hotel division, AMResorts, all-inclusive resort management company in Mexico and the Caribbean. The company's brands of exclusive resort properties include Zoetry Wellness & Spa Resorts, Secrets Resorts & Spas, Dreams Resorts & Spas, Now Resorts & Spas and Sunscape Resorts & Spas.
Mr. John J. Mullen
President and CEO, Apple Vacations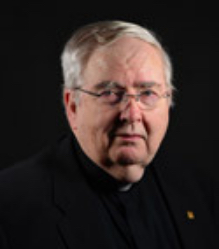 Reverend Nicholas S. Rashford, S.J. is President Emeritus and University Professor of Management at Saint Joseph's University, Philadelphia. Father Rashford served as President of Saint Joseph's from 1986 to 2003. He has a B.S. in Philosophy and Sociology and a M.A. in Theology from Saint Louis University, as well as an M.S. from MIT's Sloan School of Management and a Sc.D. from the Johns Hopkins University.
Father Rashford is a former Chairman of the Delaware River Port Authority and a Commissioner of the Philadelphia Regional Port Authority. He has consulting experience with such companies as AT&T, Butler Mfr., Blue Cross Blue Shield, Equitable Trust, and Philadelphia Insurers. He also served as a member of the Priest Education Committee of the Archdiocese of Philadelphia.
Reverend Nicholas S. Rashford, S.J.
President Emeritus of Saint Joseph's University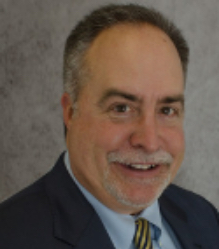 Mr. Joseph L. Rose, Jr. is Co-Founder and President & CEO of Turnberry Solutions, Inc., a technology systems integration firm that specializes in business and IT strategy, industry-specific software solutions and IT staffing services.
Mr. Rose worked through the mid-80's with NCR Corporation. He then spent five years at Sun Microsystems, Inc., primarily selling and architecting Internet infrastructure solutions for major corporations. Subsequently, Mr. Rose successfully ran North America Sales for start-up company MINT Communication Systems, Inc., an EAI Middleware Company, which was purchased by SunGard Data Systems, Inc. (SDS). Mr. Rose also held the position of CEO at start-up Planet Exchange, an open collaborative messaging platform company. Mr. Rose regularly advises small, medium and Fortune accounts who have new and exciting technology business initiatives they are trying to launch or grow.
Mr. Rose is a graduate of Drexel University in Philadelphia, PA, where his Entrepreneur skills were first realized. Mr. Rose created several start-up businesses while at Drexel, including a PC clone business rivaling Michael Dell in the early 80's. Mr. Rose is on the Board of Trustees at Gwynedd Mercy Academy, is very involved with St. Charles Borromeo Seminary in Philadelphia working with the Vocations office to attract more men to the priesthood and Mr. Rose is also on the Board of Directors at Title Alliance.
Mr. Joseph L. Rose, Jr.
Co-Founder and President & CEO, Turnberry Solutions, Inc.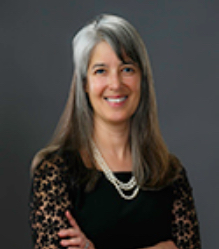 Dr. Tammy Carter-Tenaglia is a Clinical Psychologist and currently serves as Secretary on the Board of Directors for Malvern Institute and the Progressions Companies. Her clinical experience includes a focus on Critical Incident Stress Management and Employee Assistance services as well as Cognitive-Behavior therapy. Dr. Carter-Tenaglia has earned a Bachelor of Science in Psychology from Drexel University, as well as a Master of Arts and a PhD in Clinical Psychology from Hahnemann University's Department of Clinical and Health Psychology. She has been a member of the Equestrian Order of the Holy Sepulchre of Jerusalem since 2013.
Dr. Tammy Tenaglia, Ph.D.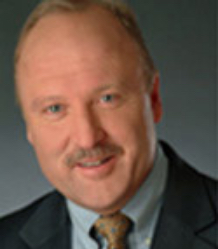 Mr. Dave Watson serves as President and Chief Executive Officer for Comcast Cable, and Senior Executive Vice President of Comcast Corporation. In this role he oversees the teams responsible for day-to-day operations of the cable division, including sales and marketing of the Company's cable video, high-speed Internet and voice services, as well as oversight of the Company's three operating divisions and Comcast Spotlight, the Company's advertising sales unit. He also leads the Company's customer experience improvement initiatives focusing on customer satisfaction.
Dave serves on the Board of Directors for the Cable & Telecommunications Association for Marketing (CTAM) and the Education Committee of the Police Athletic League of Philadelphia. In 2006, he received the National Cable & Telecommunications Association's Vanguard Award for his work in marketing. A graduate of the University of Richmond, he holds a BA in political science.
Mr. David N. Watson
President and Chief Executive Officer, Comcast Cable